We done two new things in one shot for the first time- we done cutout cookies, and we done gingerbread to boot! However, we didn't use a traditional gingerbread recipe, we technically made "
Thin-gerbread men
" from
Hungry Girl
. As you can see Hannah took right to it, and Titus tried to get in on the action, too.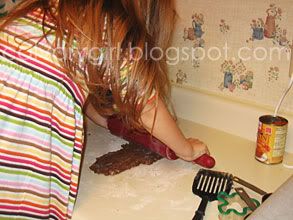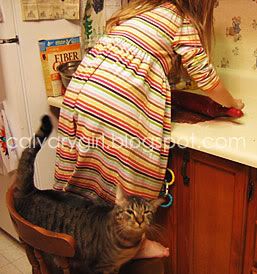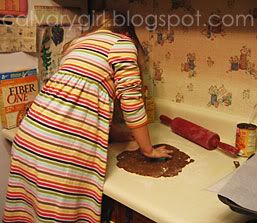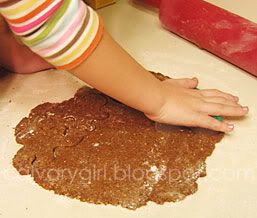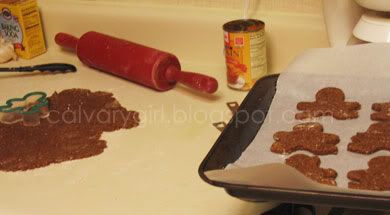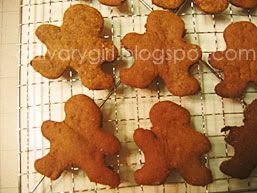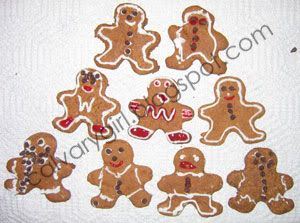 We done these on Christmas Eve- afternoon. That evening we went to my parents and took the "naked" cookies with us with the decoration materials. We started a new tradition. Each person sat down at the table after dinner and decorated "their" person. After that we opened presents, and after the opening of presents we got to EAT our people!
The little family worked out cut in the pyramid shape this year. On the top in order is: Mom, Dad (second row:) my sister (she's a HUGE Wake Forest Fan, hence the "W"), Jay, me ... last row is my older nephew, my younger nephew, Jackson, and Hannah. They were a huge hit and you'd have to use the new recipe they're so GOOD!!