I remember many years ago, our church was selling sets of cassette tapes (that long enough! well, say about eight years maybe?); the cassette tapes were readings of the whole bible. The idea was that by listening to the tapes, we would be able to listen (and subsequently read along) to the bible, and finish it in a year. That was the first time I heard of the idea of having that as a goal- reading the bible in a year.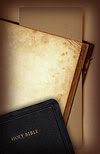 In previous years I've never been a consistent bible reader. Yes, I did read my bible, but it was for specific studies I was doing. Not formal bible studies like I hear of people attending, but there always seemed to be a topic that would come up on a message board, and I knew in my heart and mind what the truth was, I just needed to seek God's Word to find it in the bible.
I would spend hours looking up passages, keywords in my computer bible program, reading passages in context; cross referencing passages. That's how I had my "growth spurts".
However, confessing my weaknesses, I suffer a chemical imbalance that makes me prone to bouts of depression. Not having consistent medical insurance over the years have led to a myriad of ups and downs for me spiritually, but I always seemed to come "out" spiritually more stable, more mature, in the end. Bible reading, daily, was never consistently in the picture. I always heard the preacher preach about it, how important it was, but it seemed like setting such a lofty goal would be, for me, to set myself up for disappointment.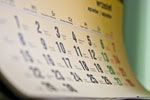 Last year I committed myself to reading it in a year. I got off to a GREAT start, too. Little did I know, I would pull from the encouragement, hope, and strength those daily readings gave me as I got further in the year and challenging went to horrible. Little did I know, that things were ahead of me, that would cause me to have to refer back to my "go juice", daily readings in the Word when things were good, to sustain me when things were BAD (and they were.) That's how I got behind on last year's reading.
I spent the most part of latter Spring and half of the summer in a dazed fog, most of the time laying in bed just ... numb. I knew Jesus was with me, it was like he was walking behind me, keeping me going just enough to interact with the kids ... eat. Reading my bible was the last thing I thought about, but it was from what I had read before tragedy striked, I believe, that kept me going. It kept me thinking about God's promises. I had grown enough from that time of "good", when I was reading, that it kept me up when things were bad.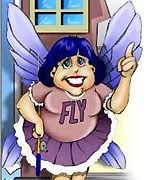 In recent years, though, the words of "
Flylady
" Marla Cilley (great things come from North Carolina!). She says "You are not behind- start right where you are!" and her wonderful "Keep in mind that your home did not get this way overnight and it is not going to get clean in a day." I would tell myself I did not get behind in my bible reading overnight and I'm not going to "catch it up" overnight, either. I would just pick up where I left off, in whereever in the bible I was reading at the time.
I know this is getting long ;o)
I say all of this, to make a point. In Psalms 1, a very simple chapter, I might add, it says:
2But his delight is in the law of the LORD;
and in his law doth he meditate day and night
.
3And he shall be like a tree planted by the rivers of water, that bringeth forth his fruit in his season; his leaf also shall not wither; and whatsoever he doeth shall prosper.

If a tree is planted in a desert, does it have a chance of growing into a tall and mighty tree? Or will it remain a stick easily plucked up?
However, have you ever noticed a tree planted near rivers of water, how strong and DEEP it's roots take hold into the ground? How in the Spring, it's leaves are such a bright shade of green that you just have to stop and stare?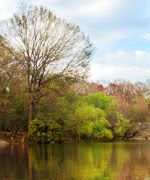 The verses in Psalms says that a Christian delights hisself in the "law of the Lord". For us in the here and now, that would be His Word. We should be happy to read His Word! That is how he communicates with us. Through His Word, and through the Holy Spirit that indwells every believer.
Verse 3 says that the Christian's fruit will be brought forth in due season. Like the tree planted by the water- it draws it's nourishment from the water. The water feeds it, and builds up it's strength. The water makes it strong so that it can withstand the weather that might beat against it. It's roots, because they are so deep into the ground, holds that tree strong, firmly planted, so it can stand against things that seek to harm it, or might damage it.
Had I not been rooted as deep as I was in God's Word last Spring, there might be no telling what would have become of me. I was at such a low point last year, it would not had taken much I don't think to tip that scale. Because I was rooted as deep as I was, it kept me from becoming bitter.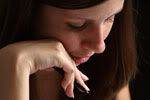 I'll be honest, if I can look back at 2008, and be able to say I did not become bitter against God because of everything that happened throughout the year- that's an accomplishment. My surviving 2008, and not becoming bitter, was my fruit in due season. I had NO idea when everything was coming at us in steady waves of hurt, loss, disappointment, hard decisions, fear ... that the years of reading God's Word beforehand, and especially the months before, had prepared me to withstand the weather that was beating against us, like it beats against that strong and mighty tree planted by rivers of water.
I think of these verses:
1 Corinthians 16:13
"Watch ye, stand fast in the faith, quit you like men, be strong."
Ephesians 6:10
"Finally, my brethren, be strong in the Lord, and in the power of his might."
2 Timothy 2:1
"Thou therefore, my son, be strong in the grace that is in Christ Jesus."
lastly-
1 John 2:14
"I have written unto you, fathers, because ye have known him that is from the beginning. I have written unto you, young men,
because ye are strong, and the word of God abideth in you
, and ye have overcome the wicked one."
Is everything going good in your life right now? Then that is all the reason to committ to being in God's Word regularly- because there might be a day in 2009, when you are going to need the echos of the verses to read today, to come across your mind then.
Are you going through a time of stress or trouble these days? Now is the time to draw closer to the Lord, to dig deeper into His Word as if you are planting yourself deep into your faith, so that you will not waver and fall when you think about things around you. Reading the Word and being close to Him, will strengthen you to overcome the challenges you are facing now. You won't feel like you are growing into a more mature Christian, a stronger Christian, but when the time comes, you will be able to look back and say "Wow ... what a long way I've come.", and you'll be able to bring glory to the Lord through your testimony.