Each day we do the homework dance ... Jackson seems to have a LOT of homework most days, but in perspective he's been out of school more than usual for him this year, so he's been dealing with a lot of makeup work. We' ve been getting quite frustrated with it, all the checking, filtering through progress reports to see what's missing, him forgetting stuff at school, etc ...
Then my husband ... and his sense of humor ... ;)
just sent me this email:
++++++++++++++++++++++++++++++++++++
Title: "Always check your child's homework!"
Body: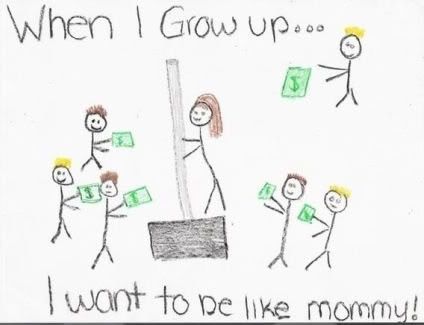 "Note sent the next school day with 1st grader...
Dear Ms Davis,
That is not a dance pole on stage in a strip joint! ...I work at Home Depot, ...that's me selling a shovel.
Mrs. Smith"
++++++++++++++++++++++++++++++++