A new chapter is beginning at our house. God is so good. I spoke about it
a couple of weeks
ago in a Gratituesday post. Four - five months ago, Jays boss of five years was "thrown under the bus" so to speak and let go from the company as regional manager. This is the same person who got Jay's position approved, regional warehouse manager. Jay loved his job. He enjoyed it immensely. Stressful at times, and a big commitment, but he was good at it and he knew it. Less than two months of that boss being gone, they demoted Jay, doing away with his position. He was again a local warehouse manager.
Cold u
nhappy winds through this house did blow.
God is good though, they did not mess with his salary, though we lost a large chunk of change from his traveling expenses / benefits. That chunk of change is what we were budgeting
the kids being back in private school
again, on.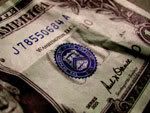 I've been sitting here for a few months now wondering how we are going to manage keeping the kids back in private school this coming year. Book fees have been due, wondering how we'll have first months tuition ready, all sorts of things. We were sitting here one night eating dinner and Jay's phone rang. It was his old boss. After dinner he went outside to call him back, and come back with a huge smile on his face and said "that was the call I've been waiting for...". I didn't realize they had still been talking regularly. Apparently he, his former boss ("C") left Jay's company and got a "promotion" with another company doing the exact line of work, except its local to NC, SC and VA whereas the other one is known nationwide. There was an opening, and C was calling to offer Jay the job. A promotion(!!) from where he was at. A BIG promotion! A BIG raise! No really, like a 27% pay increase, with the potential of it being 40%! They pay 50% of whatever your private insurance monthly premiums are (WOW! we get to choose
our own
plan!); and he gets a company vehicle AND gas card! That would add another 3% to his income, PRAISE BE TO GOD!! I cried. Yes, I did. Tears of joy, for sure. (My first thought is we can now "afford" to have more kids, LOL!)
So today marks the end of an era. He is very excited about this new job (and getting to work under C again), and I could not be prouder of him. No longer will we be in the red in our budget, as long as we continue to seek God's wisdom and not waste what He has given to us. We have the security we've never had about where the kid's tuition money would come from. That has been why for 3 years we've went without health insurance, it was that or private school and we took our chances. God is giving us so much I am soooooo excited to share with others. I already have a laundry list of things I want to do with any windfalls we have after our (small in the grand scheme of things) debt is paid off.
He called and said he was on his way home right before I started writing this. He's officially gone from the company he's been at for five years, moving on to greater things this coming Monday. To God be the glory.