My birthday was last Thursday. Jay, Hannah and I met some family members for dinner at Applebees. We had a good time visiting together. I had the best birthday in years this year. Here are some of the pictures I caught. Mom has a really good one on her camera I want to snag soon. It's a hoot. All of these pictures were edited in Photoshop CS2 and I used two- three
Pioneer Woman
Actions, "Boost" from pack one, "warmer" and "seventies" from pack two.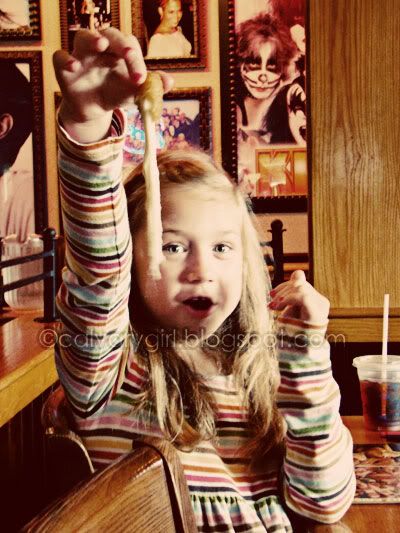 The cheese girl. The girl LOVES cheese. But she's picky. She used to only eat processed American cheese food products. Then I broke the news that it wasn't real cheese. Good thing she's not a die hard Santa player. The cheese thing was hard enough! So she started exploring. We also eat
real American
cheese now. She likes to be patriotic like that. She loves Monterey Jack cheese in and on everything if she had the choice.
In the last six months, she has grown a love of fried Mozzarella now. Praise God.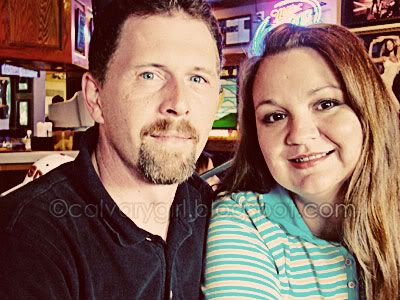 You know ... I cannot remember the last time we took a picture this good. Seriously. Not even our wedding pictures were this good. He was smiling, too! Yes, that's a Jay smile for pictures. He usually doesn't smile. That's why you don't see a whole lot of "posed" pictures of us. This was his gift to me.

"Mommy what made you fall in love with daddy?" Hannah has asked. Well here ya go.
This picture also answers the question to how I can have such brown eyes and my children do not. Note: no additional eye filters were done to this picture. Yes, those are real! :)