Deuteronomy 10
12And now, Israel, what doth the LORD thy God require of thee, but to fear the LORD thy God, to walk in all his ways, and to love him, and to serve the LORD thy God with all thy heart and with all thy soul,

13To keep the commandments of the LORD, and his statutes, which I command thee this day for thy good?

14Behold, the heaven and the heaven of heavens is the LORD's thy God, the earth also, with all that therein is.

15Only the LORD had a delight in thy fathers to love them, and he chose their seed after them, even you above all people, as it is this day.

16Circumcise therefore the foreskin of your heart, and be no more stiffnecked.

Why is it we have such a hard time
just loving
God? Why do we tend to look at him like this big boogey man in the sky ready to strike us down for the least indiscretion? Or worse, only look to Him in times of trial? Or only mention Him when the unexplainable happens, the big things? When those big things happen, and He is mentioned, why is He only looked at as a "mystery"? There's very little mystery to God!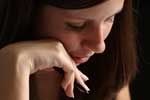 If you draw close to him through His Word, you will understand the things of life. You will be able to appreciate not only the big miracles in life, but appreciate the little things that work out as well. You will be able to thank Him after you go to the office fridge hoping there's water in there and not only soft drinks, because He worked that out for you. No, He did not "magically" put it in the fridge as you were walking to it, but he knew you would want water when you had your snack so He saw to it that water was put in the fridge and cold before you even thought of it. YES, that's God!
When you love someone, your thoughts are continually on that person. If there ever was a person we should love with everything we have and continually have our thoughts on, it should be Jesus Christ. He died for our sins. We could be looking forward to an eternal lake of fire when we died, but because He loved us, He died for our sins so we could spend eternity in heaven with Him in glory. God is holy, and cannot be in the presence of sin. We are BORN in sin, and only until we accept that fact and accept Jesus Christ as our Lord and Savior, we will not have the assurance of our eternity in heaven when we die. It is only through the blood, it does not matter how good or nice of a person we were when we lived, only that the blood of Christ washed our sins away.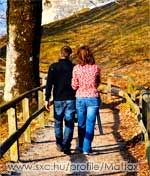 Romans 5:12

Wherefore, as by one man sin entered into the world, and death by sin; and so death passed upon all men, for that all have sinned:
Lets come to a point where we truly appreciate this fact. When we are able to grasp just what was done for us, and just how perfect our God is, we can truly start to love Him. If we focus on getting to know Him better, just like in a relationship, we will continually "fall" deeper and deeper in love. Sin will bother us, because we will be more transformed into His image, and God cannot be in the presence of sin. As a result of being so close to him, the trials will be more bearable, and life will be more peaceable. Our perspectives will change for the wiser, and we will gain a deeper burden for the lost.
Acts 3:19

Repent ye therefore, and be converted, that your sins may be blotted out, when the times of refreshing shall come from the presence of the Lord.
The lost is where God's burden is, that is why He sent His son to die for us. He wants us to be with Him. We need to be His messengers, but until we appreciate what He has done for us, how can we share with others what He can do for them?
How can you convince someone something tastes good, when you have not tasted it yourself? Why would I want to buy an item you have told me was just "ok"?
Psalm 34:8

"O taste and see that the LORD is good: blessed is the man that trusteth in him"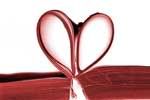 People need to SEE God in our lives. If we are not loving Him, then people SEE that we are not loving Him. When was the last time you praised Him in someone Else's presence? When was the last time you explained to someone why you do, or do not do something because of your God-lead convictions? How often do you read your bible? How important is church attendance in your life? What are the things you put before church functions ... and serving the Lord? Are you afraid of what others might say when you throw a "monkey wrench" in plans because of your dedication to church and / or ministry? Do not let foolish pride keep you from growing closer to the one who holds your life in His hands.
Love Him. Just love God.