More pictures of my surprise visit from our herd of deer on
my birthday
. View
the first batch of pictures
.

I love walking by my back door during deer season and seeing this view. I've missed it greatly since the early Spring. In September into October of last year Jackson and I would sit in lawn chairs between the back door and corner of the garage (close to that little hill where the buck pictures are taken) and they will wander by us. "Moe" will watch us closely while the rest graze and enjoy theirselves. One day I counted ten while we were out there, it almost got a little creepy when they started staring at us!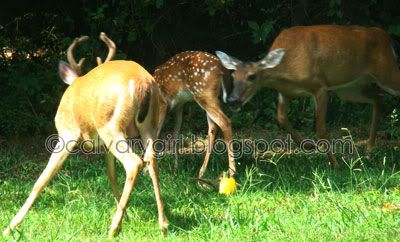 "You get away from us!" :)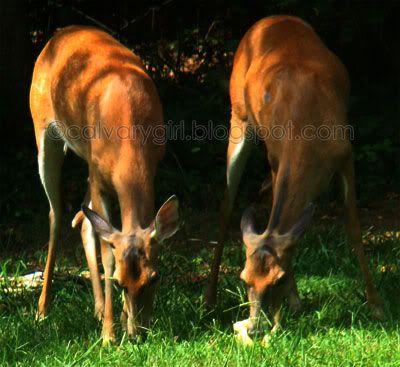 Thier colors are so beautiful.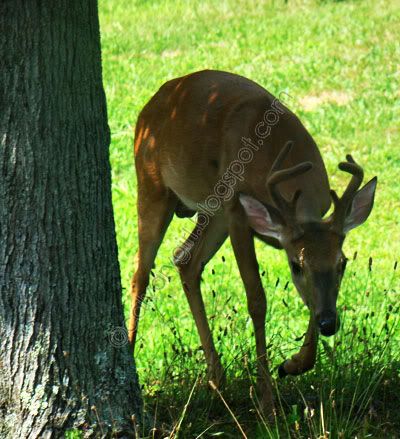 There's our boy. Oh he's so gorgeous, I so hope we will be seeing a lot of him this year.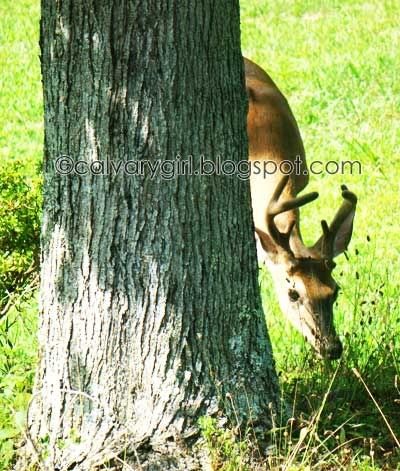 I'm pretty sure Im going to create a layout of prints to hang in the livingroom of this set, especially of this last picture. It's my absolute favorite.