My church had a ladies fellowship called "Got Purse-onality?". Everyone was to bring one (or more) new, or lightly used purse for a purse swap. We had a potluck dinner and our Pastor's wife gave a nice devotion. I had a very good time. The decorations were adorable. We're very fortunate to have such talented, creative ladies in our ladies ministry. I am so grateful for my sisters in Christ!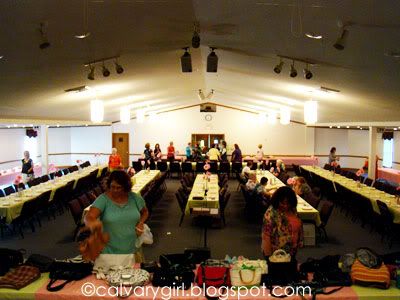 Our fellowship hall used to be the auditorium until we bought an old grocery store and remodeled it a half a mile from the building shown. The school is behind this building, and they have chapel here every week / day.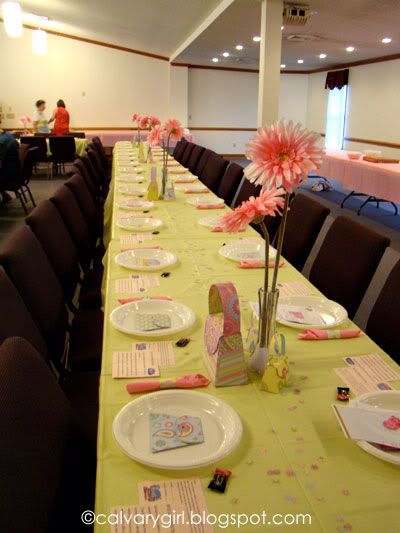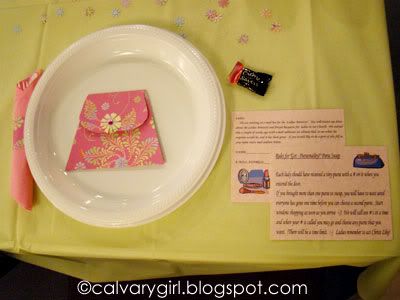 The tables were decorated so pretty.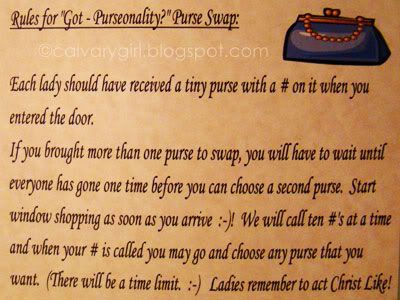 I like that last sentence in the instructions ;-)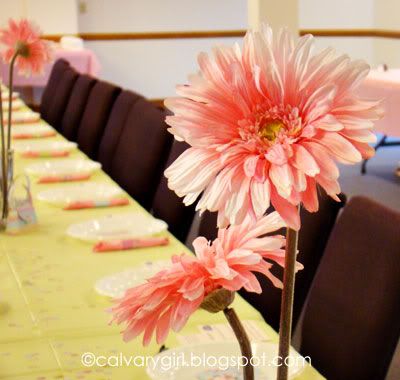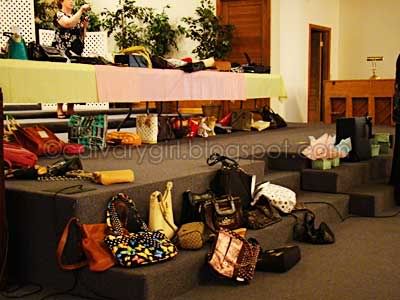 lots of PURSES!