This week I am highlighting our "vension scramble" recipe.
Ingredients:
1 lb (you could actually pull this off with 1/2 lb) sausage- we are a hunting family so we get t use tasteful deer sausage compliments of my brother in law's awesome spice-recipe.
8 eggs, or 1 pint of egg substitute.
1 Cup (or a little less) of shredded cheese of your choice, we like extra sharp cheddar for this.
Directions:
Scramble your sausage: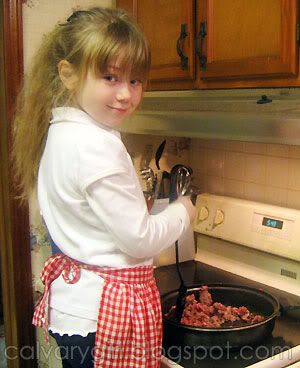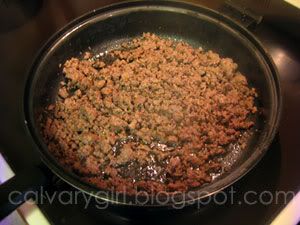 When the sausage is ready, add the eggs, stir well, then add the cheese until everything is melted and done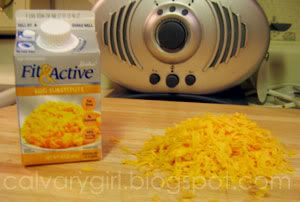 My camera went wonky that night so I didn't get a picture of a finished product, sorry! This is a kid favorite in our house, and Hannah (7 yo) can fix the whole recipe herself. It's easier using the egg substitute when she's cooking.
I enjoy using the
Fit & Active brand
egg substitute. You can buy it
at Aldis
for $1.99, which is a GREAT deal. I cannot tell a difference between that and a name brand!