Jay got a truck! We've been working off of one vehicle for a good while now. He drives 30 minutes to work one way, but he's needed his own vehicle to be able to do the traveling that is involved with his job. It's hard with one car cause we have to depend on others to get the kids to and from school, and I don't like really having to call on my parents much for help.
SO! after much praying for the Lord to open the right doors, he led Jay to the perfect "little pickup truck", exactly what he wanted. As you can see the body is in great condition (it's a '96 model, so I was very impressed!).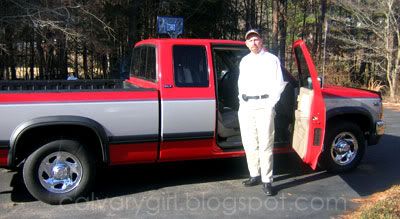 It was a little more than what we were wanting to spend, but it was
exactly
what Jay wanted. Jay went to talk with the man at a local used car place close by our church. He come down $500 and offered to finance $1000
interest free
for six months :-O Jay took the deal then the Lord provided the $1000 from out of the blue, so we literally got the truck for the price we were praying for! PTL!
and it has a back seat for the kids, and the interior is
impeccable
(10X better than my '05 model!)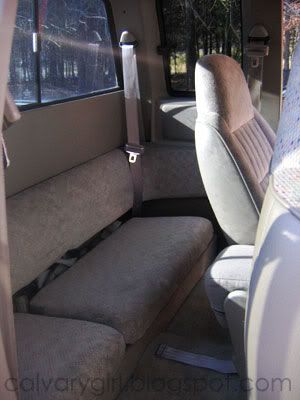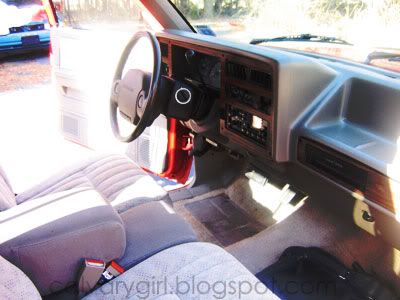 The engine, this is supposed to be really important. It's very clean. I'll admit, for an engine, it's very pretty ;) but he made a big deal about it so I took a picture, lol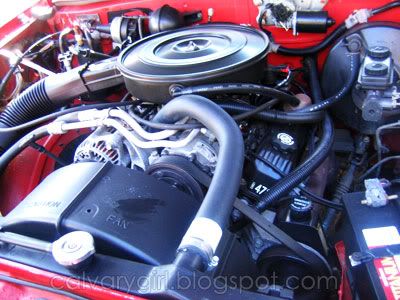 and it has a bug guard (which, I'm thinking will be a good thing going out through "the country" (lol) during hunting season?); the back has a bed liner, too ... I got so tickled at Jackson. He said "
Now we don't have to stuff the deer in the trunk anymore daddy!
"
LMBO!
Later Jay went to assure me he has never put a deer in MY trunk, which I knew, but he forgot his former car in which they did- indeed- carry a deer in the trunk to BIL's house one time when they went hunting together. :p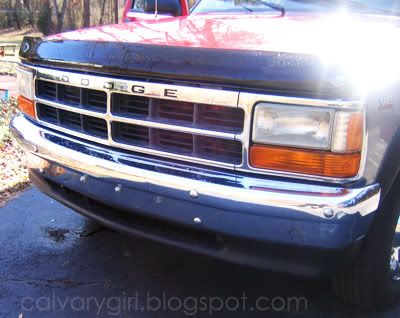 I like the wheel covers myself-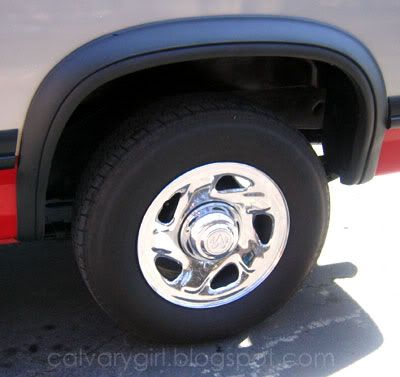 The happy couple~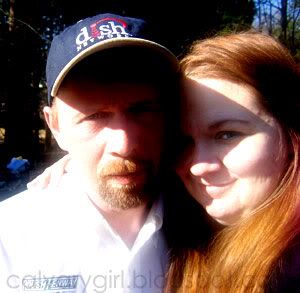 (I did not realize how red my hair looked in the sun! now I know my photo editing sharpened it a little but even before that ... whoa! it's darker in other pics...)